Shortcuts - Publication (2018)

A publication documenting communication through the medium of type, texture and suggestion. Typography becomes the subject for language analysis and should be viewed with some ambiguity. The publications greater meaning is hidden within the literature and readers should view accordingly.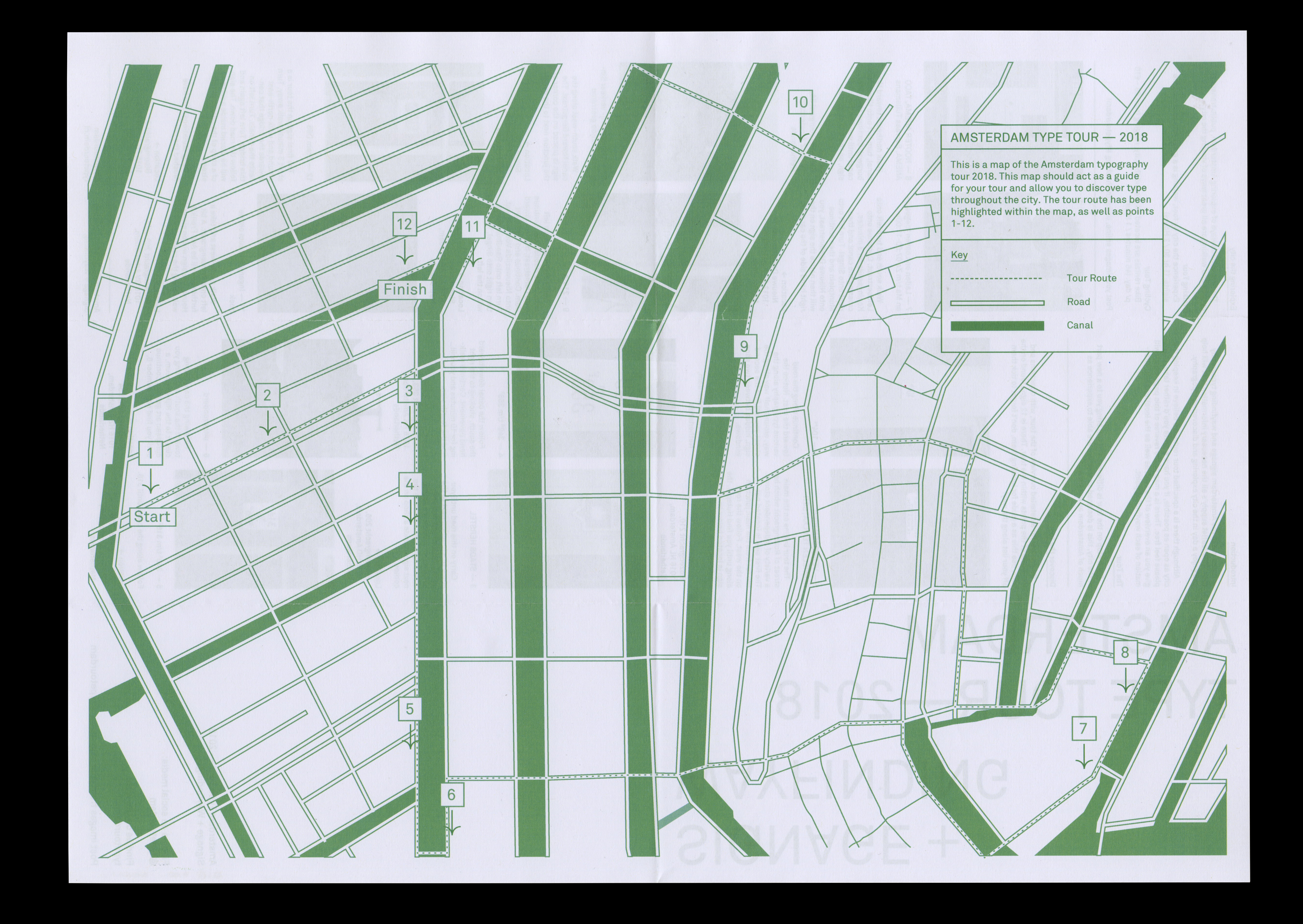 Amsterdam Type Tour - Print (2018)
Print material for a typographic tour of Amsterdam. A 12 page leaflet that documents signage and wayfinding around the city. Type set in both English and Dutch. Printed in single colour and grayscale.

Channel 4RAW - Brand Identity (2017)
The exploration into the unknown. The brand aims to challenge the traditional values of corporate media through unconventional visual techniques. The identity is a reflection of underground news and media. Typography is used as a device for supporting the brands identity.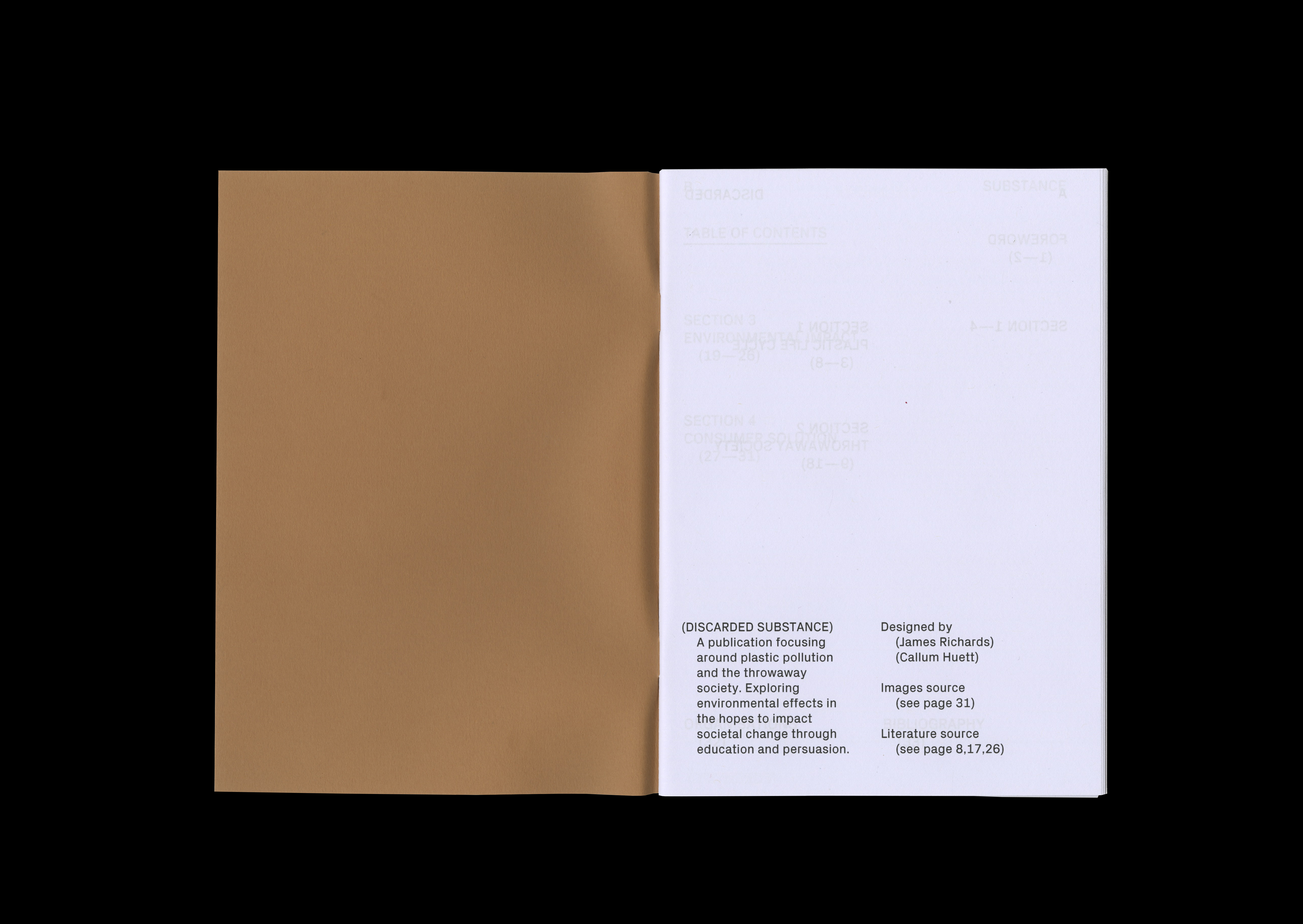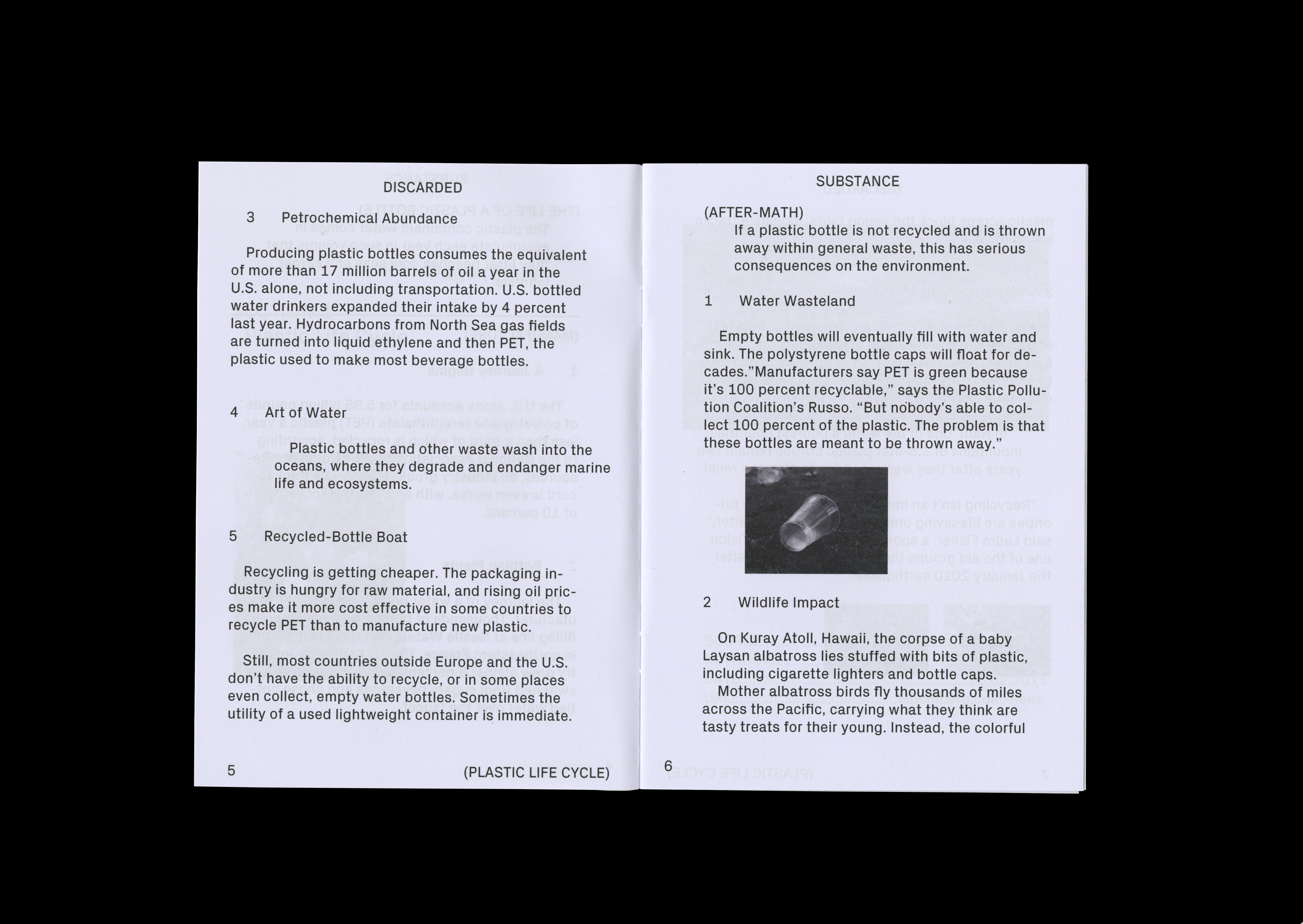 Discarded Substance - Publication, Campaign (2018)

A publication focusing around plastic pollution and the throwaway society. Exploring environmental effects in the hopes to impact societal change through education and persuasion. The book is printed on fully recyclable paper and is bound without causing any negative effects toward the environment. w/
Callum Huett
Exploration in 3D - Self-initiated Work (2018)
A personal project that aims to explore shape forms within three-dimensional media. Experimenting with a combination of 3D form and typographic literature. I have focused my study around ideology, substance and observational cosmology.